Ira Robbins (editor)
The Trouser Press Guide To '90s Rock
Published in March, 1997
Fireside, ISBN-10: 0684814374, ISBN-13: 978-0684814377
Contains a section on Shadowy Men.
---
Michael Barclay, Ian Jack, Jason Schneider
Have Not Been The Same
The CanRock Renaissance 1985-1995
Published in August, 2001
ECW Press, ISBN-10: 1550229923, ISBN-13: 978-1550229929
Contains a page (or so) section on Shadowy Men, a cool promotional picture of the band, plus numerous other small references to Shadowy Men as well as the members. Be aware, per Don Pyle the book is, shall we say, "less than accurate".
---
Don Pyle
Trouble In The Camera Club
A Photographic Narrative Of Toronto's Punk History 1976-1980
Published May 1, 2011
ECW Press, ISBN-10: 1550229664, ISBN-13: 978-1550229660
Available from troubleinthecameraclub.com, as well as other retail outlets.
Don Pyle's photographs of the early days of the punk scene in Toronto. Go to the official web site to get a copy with a bonus single.
---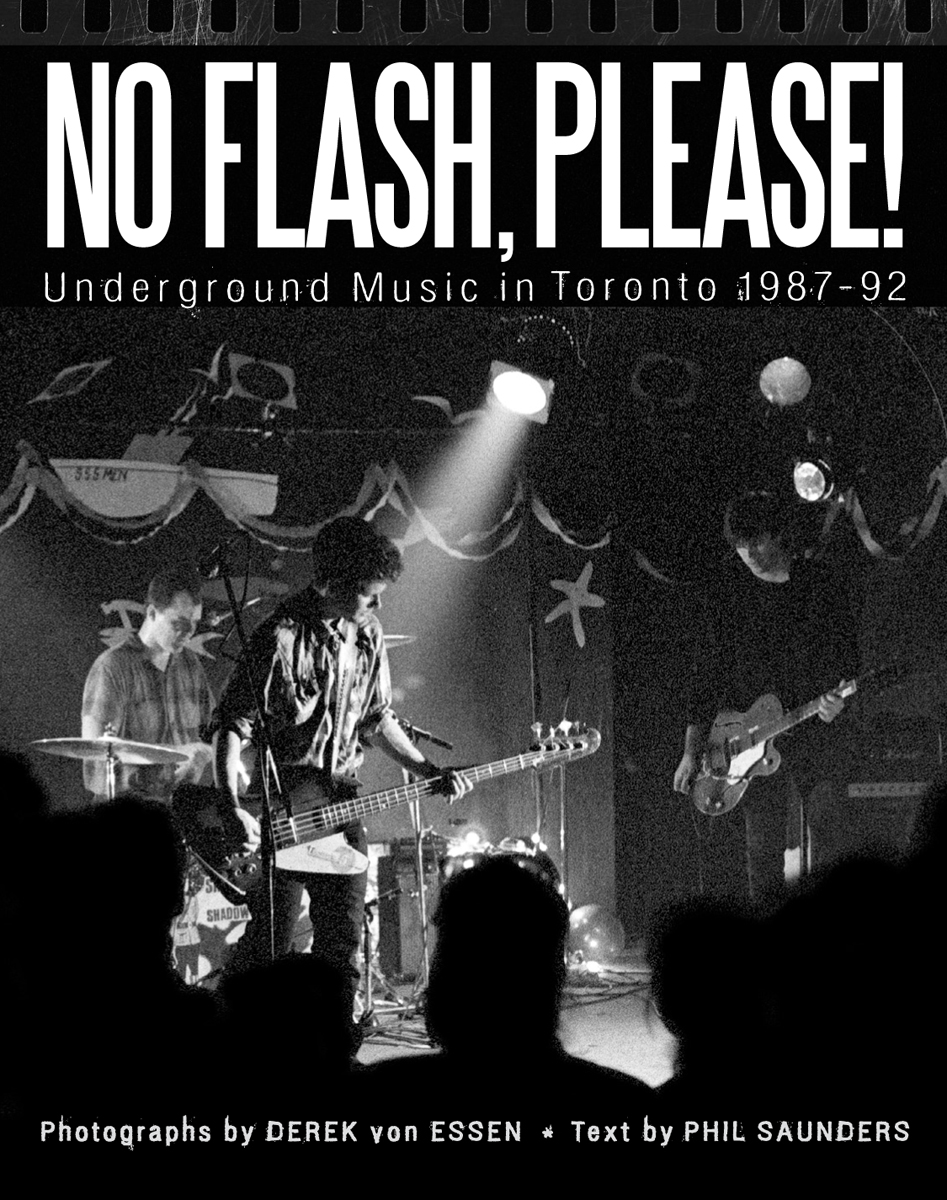 Derek von Essen (photographs) and Phil Saunders (text)
No Flash, Please!
Underground Music In Toronto, 1987-92
Published May 10, 2016
Anvil Press, ISBN-10: 1772140376, ISBN-13: 9781772140378
Available from Anvil Press, as well as other retail outlets.
Derek was Shadowy Men's photographer and roadie from 1986 to 1992. Turns out he photographed way more than just Shadowy Men. This book is a collection of his photos with lots of Shadowy Men (including the cover shot) along with other bands.
Learn more about the book at the official Facebook page.